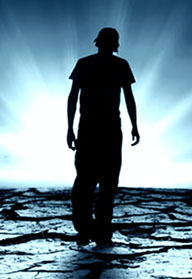 For years I've dreamed of being a fiction writer. While through the years I have spent long hours writing early drafts, planning elaborate novels, and reading every book on writing craft I could find, I largely pushed my writing goals off as something I would complete someday in the future. The demands of my engineering career and the stark reality of the roadblocks in the traditional publishing path, kept me from ever making the serious commitment to my writing in the here and now.
Then one year ago, thinks dramatically changed for me. I discovered the new revolution of self-publishing (well new to me, as it had been chugging along for a few years by then). Thanks to folks like Joe Konrath and Dean Wesley Smith, I discovered a whole new opportunity, one free of the shackles of the slow-moving, underpaying, and difficult to break into traditional publishing industry. Shortly after my discovery of this bold new world, I found myself without an engineering job. I decided to use this new freedom and inspiration to concentrate wholeheartedly on my writing career. More recently I have continued to be inspired by folks like Hugh Howey, who has had great success with the short story form: one of my favorite types of writing.
While I have been toiling away for many months now, planning and crafting a great many tales I hope to share with the world, only now have I gotten the pieces in order to begin releasing my stories into the wild. My first three stories are part of what I am calling my Strange Imaginings series. Like the great Twilight Zone and Amazing Stories of ages past, I hope to entertain my readers with twisted tales of science fiction, fantasy, suspense, horror, and humor. My short stories will be available as individual ebooks and print books (where cost effective), as well as in collected editions under the Strange Imaginings moniker.
I welcome feedback from my readers, and look forward to sharing this journey with all of you for many years to come.